This month our customer spotlight is on
Lie-Nielsen Toolworks
, a US based company established in 1981 that manufactures high-quality, woodworking hand  tools based on traditional designs. Recently, Lie-Nielsen undertook a project to completely overhaul their web site, creating a new design that is easier to use and which also reflects their ethos and values. We have had the pleasure of hosting and working with Lie-Nielsen for more than five years now, and we'd love to introduce them to you, and share with you why they choose to host their web site with Kualo.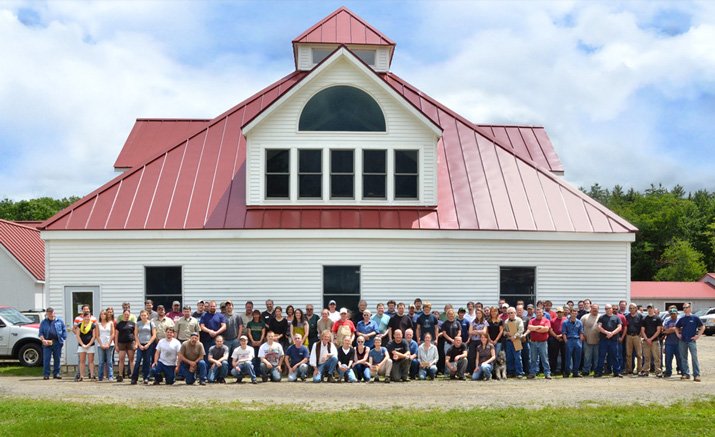 Clustered Hosting for Maximum Uptime
Just like their tools, which are made by local craftsmen and come with a lifetime guarantee, the hosting solution for Lie-Nielsen's website is extremely resilient. Kualo worked closely with their IT team to create a custom clustered hosting solution delivering redundancy across multiple servers, designed to provide the best uptime and performance to ensure their customers enjoy a seamless experience when purchasing online. James Hodson, Lie-Nielsen's IT manager, explains why uptime is so important to their business operations:
"Although located in a sleepy town in mid-coast Maine, we have a near-fanatical worldwide customer base. If our website were to go offline for even a short time, we would hear about it immediately. Having our site always available is key to keeping our users happy. We appreciate that Kualo has helped us accomplish that with uptime averaging in the very high nineties over the past 5 years."
Easy to Use & Packed with Detail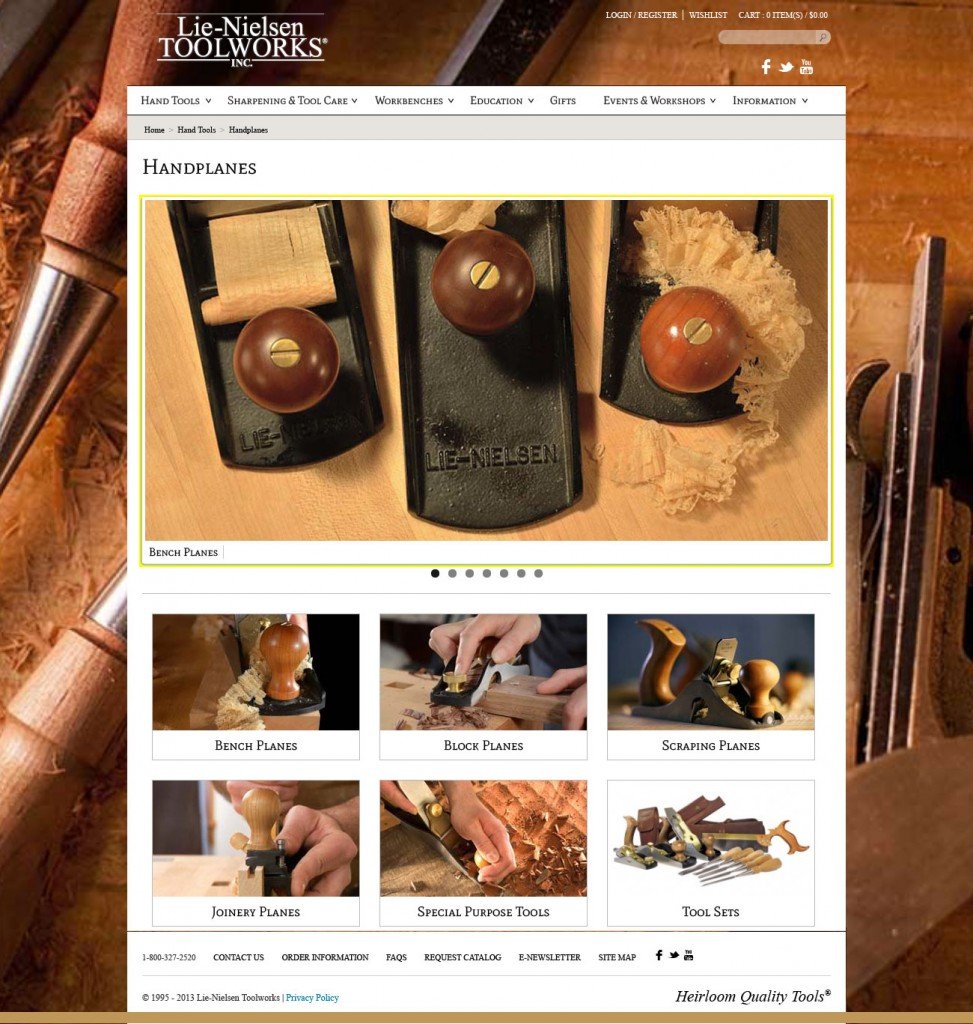 A significant proportion of Lie-Nielsen's business comes from online sales and the website plays a vital role in the company, so we asked them what prompted their recent redesign:
"We wanted easier ways for people to find exactly what they needed while taking the shortest route possible," says Hodson.
Their new site achieves this by being simple to use - the navigation bar at the top of each page is extensive, well-ordered and extremely easy to find what you need, or alternatively a search box provides a quick way to get to the product you're looking for. Once you've found it, the product is displayed clearly, along with product information, directions on using the tool and how to care for it. Related products are also displayed along side for ease of reference.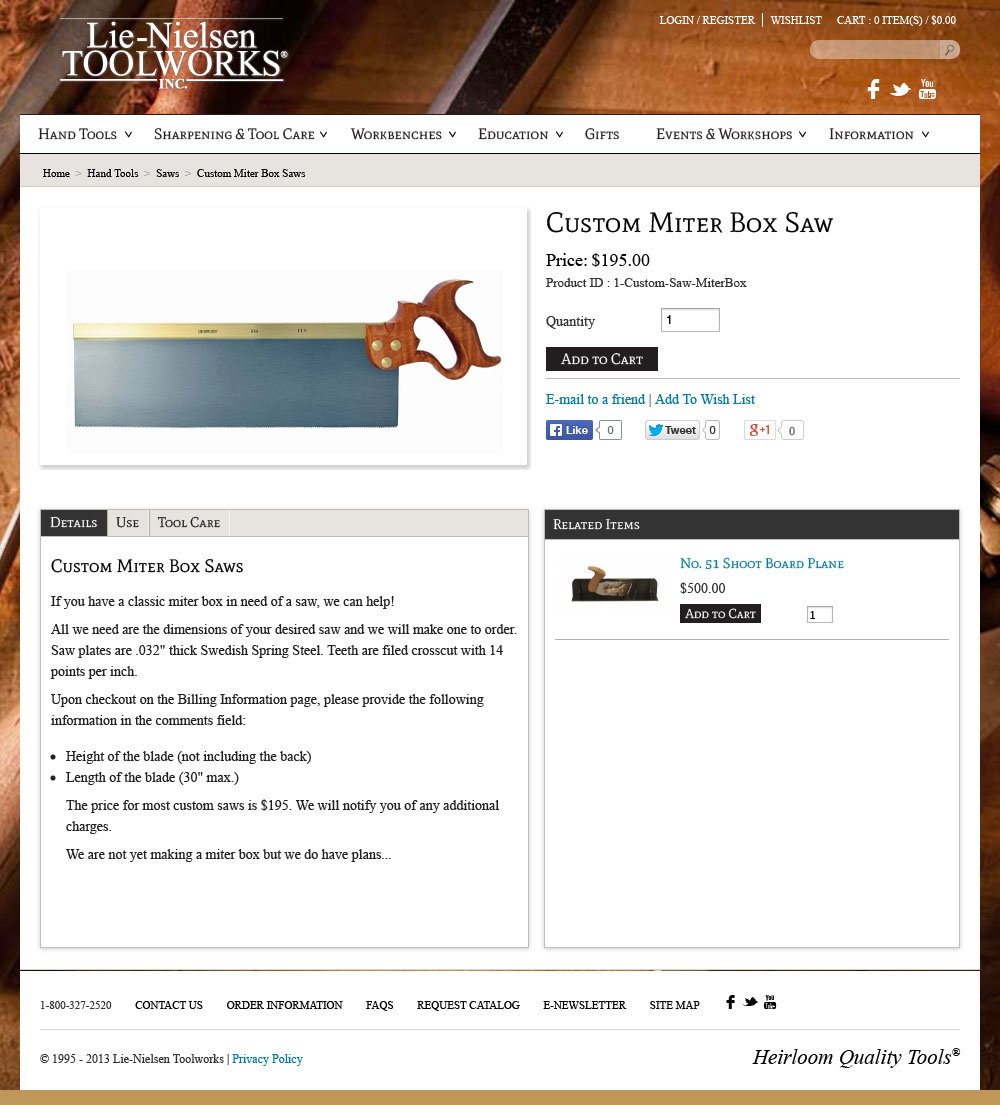 Fostering a Fanatical Customer Base
Lie-Nielsen don't just craft and sell woodwork tools - the company also run Weekend Workshops and Hand Tool Events all over the US and Canada and in this spirit of community and education, their website features instructional videos, interesting links and an FAQs page, again proving that the best way to design a business website is to stay in keeping with the identity of the company.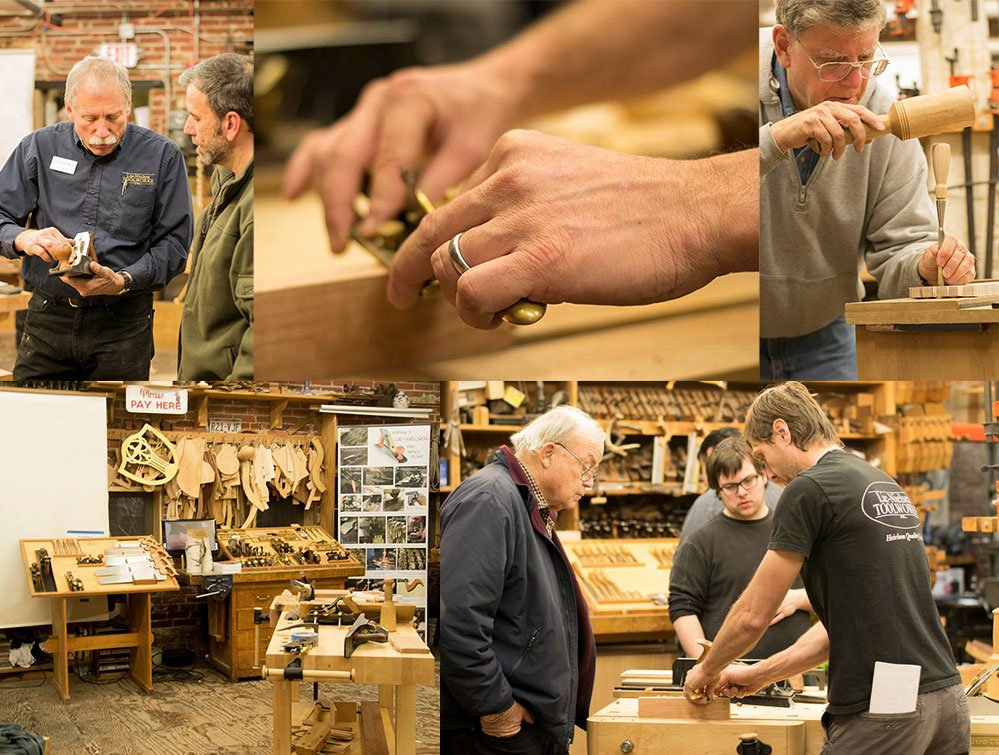 Just as Lie-Nielsen has created a strong customer community by running events and workshops, so they have created a strong online community through social media platforms Twitter and Facebook.
"We have a vibrant community of users who pay attention when we speak and they know that we listen to them closely," says Hodson, "We have seen many spikes in traffic and sales based simply on an announcement posted on Twitter or Facebook."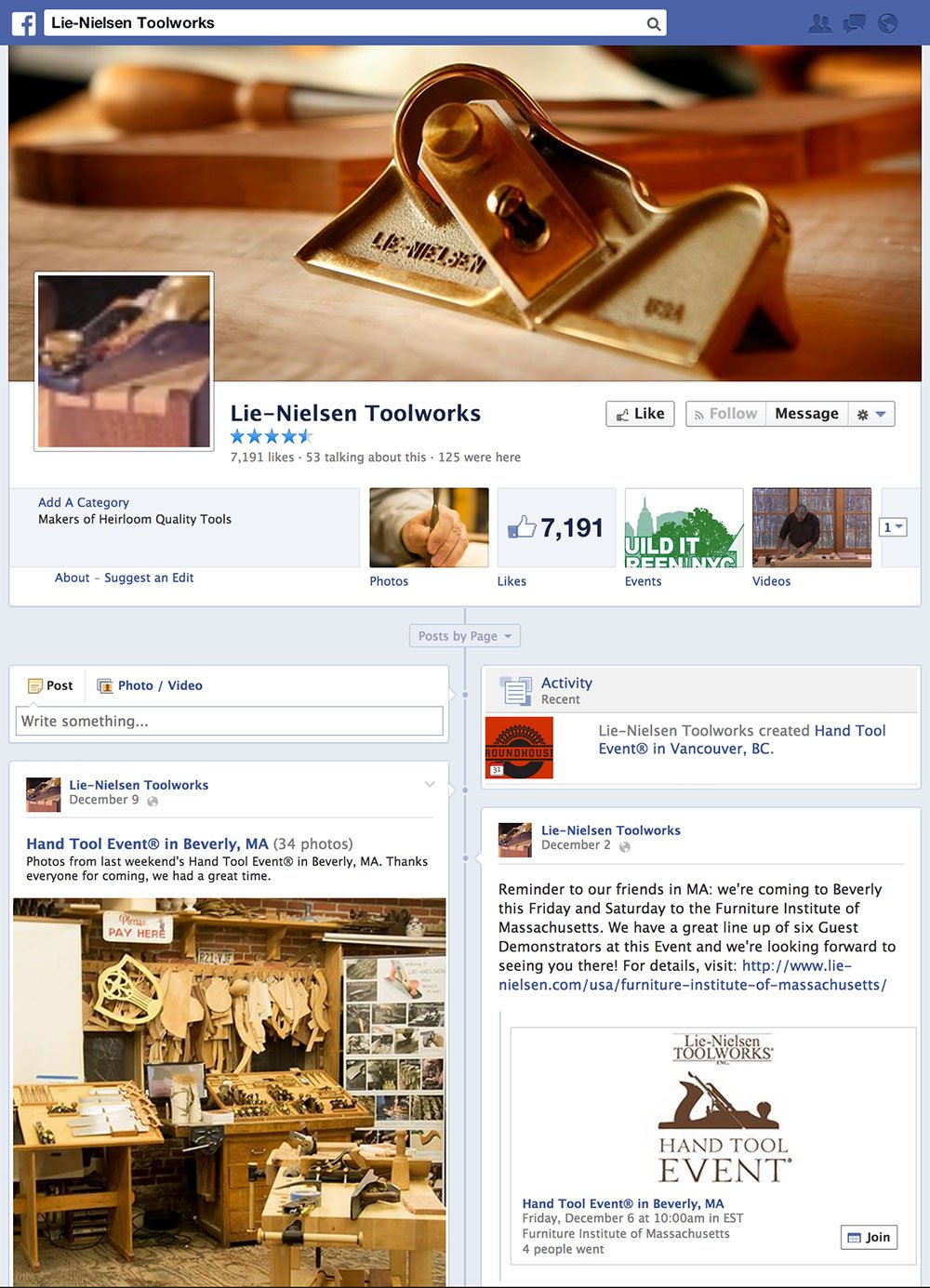 Lie-Nielsen supplement their social media communication with email newsletters, they use opt-in options on their website to collect the email addresses of interested parties to ensure that their email marketing campaign achieves maximum success. Customers also have the option of joining Lie-Nielsen's subscription list when they get to the online check-out.
A lot of thought went into choosing the right e-commerce solution for the Lie-Nielsen website. Hodson advises other businesses developing an e-commerce site to do their research:
"Even after choosing a cart solution, realize that there is no 'perfect' shopping cart and it will still require work to tailor it properly."
Lie-Nielsen spent 18 months developing their new site and all that hard work has paid off.  "Users are spending more time on the site per-visit," says Hodson, adding that although it's too early to tell, increased sales are predicted "on the simple premise that it is easier to get products, and easier to go through checkout."
The revamp has been a success- Lie-Nielsen have achieved what they set out to do by building an elegantly simple site which, thanks to Kualo's clustered web hosting solution, is as sturdy as the tools it sells:
"Kualo has been hugely helpful  - going above and beyond on many occasions and providing sterling service. Kualo shares the same customer service culture as Lie-Nielsen Toolworks. We are constantly being told how rare that is in today's world - and indeed it is. And more than much appreciated."
We're blushing.
If Lie-Nielsen's story has convinced you that only great things can come from working with Kualo, why not sign up or get in touch and experience our 'sterling service' for yourself!