UPDATED
eCommerce sales surged by 40 % over the past 3 years, and while the world locked itself indoors trying to stay safe, brick and mortar outlets downed their shutters. This triggered a boom in e-com; in our article about the
open-source Shopify alternatives
we mentioned that the platform reported nearly 100% in Q3 of 2020, which is a truly astonishing number.
For businesses that ditched the offline world and hopped on the bandwagon, this opened up a massive untapped market with unalloyed benefits. To the companies that have already been functioning in the digital marketplace, this only amplifies the existing challenges.
For one, there's an immediate surge in competition. Secondly, the pandemic has permanently altered
buyer behavior
, which according to most experts, will remain unchanged for the near future.
That's why it's vital that you take measured steps in the year ahead. Staying on top of the major trends that will shape the industry in the next couple of years is one way to do that.
1. The Rise of Voice Search
Comscore predicts that almost 50% of the searches on the internet will be voice-based by 2021. To give you some perspective,
3.25 billion people
on the planet are currently speaking to their digital assistants and smart speakers.
That number is set to skyrocket in the next couple of years. Why do we think so?
It's because statistics predict that almost
15.8 billion people
will be using digital assistants to organize their cluttered lives by 2023. That's a five-fold rise from the current numbers.
A large part of these conversations will be pertaining to the digital marketplace. Ordering food, buying groceries, setting doctor appointments, Alexa & Siri are all set to invade our lives, folks. (As if they haven't already!)
This signals that now's the time to optimise your businesses for voice search. The question is, how does an eCommerce business redesign its content marketing strategy to align it with both forms of search, the traditional one, as well as voice?
Here are a few tips for doing that:


Understand the difference between search keywords and voice keywords - when people type on a keyboard or a smartphone, they are likely to use a typical 'search keyword phrase'. When they speak to their digital assistant or use Voice search on mobile, they are likely to use conversational phrases, so 'best smartphone under $1000' becomes, 'What's the best smartphone to buy under $1000?' This is a search behavior shift. Your content marketing strategies and your marketing initiatives have to be centered around this shift and thus focus on phrases and longtail keywords.
Consider what questions would be asked conversationally - people may use longer phrases when speaking to digital assistants, yet they still use clear and concise questions such as "How to wash a silk dress" or "How to charge iPhone with wireless charger". Identify those phrases by using the Related searches in Google or a tool such as Answer The Public (example of how it works below), and make sure to include them in your FAQ sections or authority blog posts.
 Check our complete guide to Voice Search Optimisation for eCommerce and go through the practical tips we've collected for you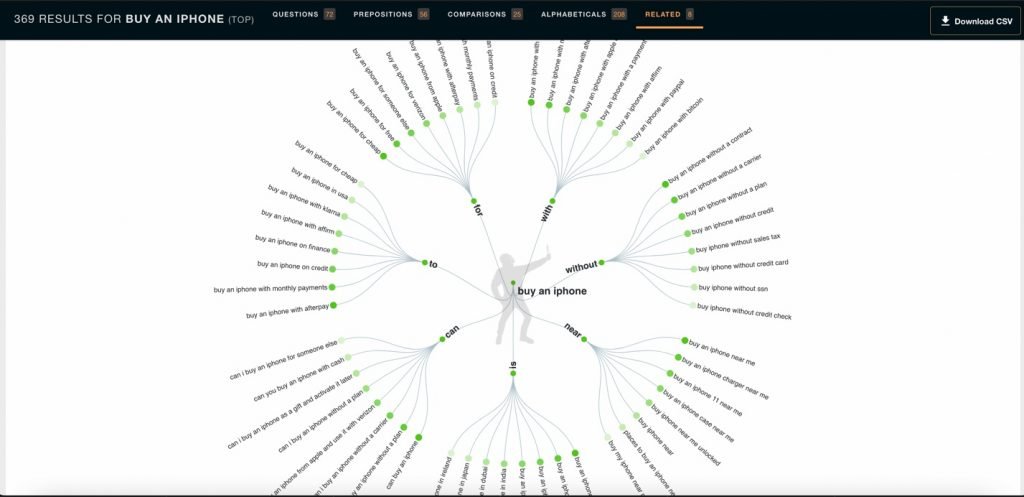 2. Immersive shopping experience with Augmented Reality
Millennials and Gen Z lead the demographic pack that demands an immersive and interactive shopping experience. When Gartner
predicted
in 2019 that 100-million customers would shop using Augmented Reality in 2020, there were mixed reactions to it.
But when the big brands started to incorporate AR & VR to enhance the shopping experience for their customer base, that prediction has suddenly begun to look very realistic.
Amazon was one of the first brands to incorporate AR and had constantly been making advances in technology. In Nov 2020, they released
Amazon Augmented Reality
, a new app that allows customers to preview multiple products simultaneously in their room.
The app launch was timed around Halloween and offered multiple interactive features for Halloween shoppers.
All said and done, how do you incorporate AR into your marketing strategies? Therein lies the challenge. AR is a relatively nascent technology, and for most brands, it may sound straight out of a science fiction movie. Also, a standard eCommerce store does not have the budget of a big brand like Ikea or Amazon to build a custom solution. There are, however, companies like
Overly
which are still accessible to small to medium stores and can offer several options for augmented reality campaigns - from trying out clothes, makeup, and accessories to placing furniture in the room or engaging customers with fun holographic messages.
3. Machine Learning (AI) to streamline your business
Artificial Intelligence (AI) and machine learning will play a much larger role in the eCommerce space. The traditional applications of machine learning were limited to inventory management and predictive analysis, at best.
But now, there is a bevy of new machine learning applications that cover the entire supply chain, right from inventory management to expedited deliveries.
These are some of the most beneficial applications of machine learning:
Boosting conversions: There are so many theories, case studies, and applications that claim to have discovered the holy grail of customer conversions. Truth be told, you'd have to take most of these with a large grain of salt. Machine learning blows each one of these out of the water. It has access to massive swathes of customer data. Every tiny bit of customer interaction is analyzed to predict what the customer is looking for and ways to personalize that offering. This can significantly boost conversion rates.
Marketing campaigns: E-commerce businesses can get access to real-time customer data today. But it's an uphill task to sift through tons of data and come up with real-world, actionable inputs. Machine learning can help you do that with your marketing campaigns. It identifies patterns for customer segmentation, which allows you to separate your prospects based on their interests and then run targeted campaigns.
If you're eager to see what AI and machine learning can do for your eCommerce business
, you can look to a tool like
Clarifai
, for example. Clarifai are focused on the visual side of things, which means that their algorithm is using advanced image and video recognition. This can boost your business in several ways  - from organizing visual content by labelling features of the image or video to integrating the offline and online experience with visual search (by allowing the customers to search with a photo).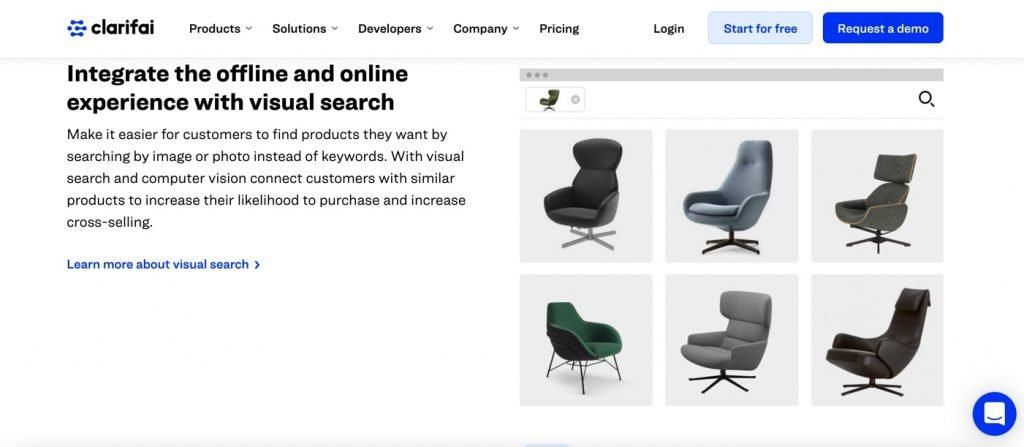 4. Analytics will be the key to a successful business
We have been talking about using Machine Learning algorithms and augmented reality. All of these are great technologies. But in the end, it all boils down to good old customer data. Until now, brands have been focusing on basic metrics to gauge the success of their marketing campaigns.
What's the click-through rate on the A/B testing campaign? Which content marketing campaign has generated the maximum returns?
However, with 2021, customer data will become a lot more granular. Who are your loyal customers? Who are the price-sensitive ones? Which customer group responds best to upsells? Which customers are most likely to abandon cart?
Customer segmentation will get a lot more streamlined.
If you are still not tapping into the power that analytics offers, then here are a couple of things you can do to take advantage of this data.


Check the Enhanced analytics tab if you still haven't – Google analytics' default interface shows you the most basic metrics. But that's not going to cut the mustard if you are looking to stay a notch ahead of your competition. Check the enhanced metrics tab. It's under conversions and eCommerce in the left-hand menu. It will open up a lot more tabs, such as Shopping Behavior, Checkout Behavior, Sales Performance, and List Performance. The shopping behaviour tab, for instance, shows you a flowchart of the action the customer takes on your website. It's almost like a horizontal funnel. The device, browser, country, cart abandonment, cart additions, and data available is invaluable.
Use a third-party eCommerce analytics tool - there are tools and SaaS products that can help you get an even deeper level of customer data and also help you get the best of it. One such tool is Metrilo, an eCommerce growth platform which encompasses analytics, management and retention. They offer both enhanced tracking of things like channels, metrics and conversions and a detailed look into the individual customer behaviour. Their platform also includes a CRM and an email marketing option, which allows you to gather the data and use it for marketing purposes without the necessity of additional tools. An example of such use is a customized campaign based on product correlations and timing rules that will allow you to send automatic cross-selling and up-selling emails. And of course, Metrilo can be integrated with WooCommerce or Magento with a simple plugin.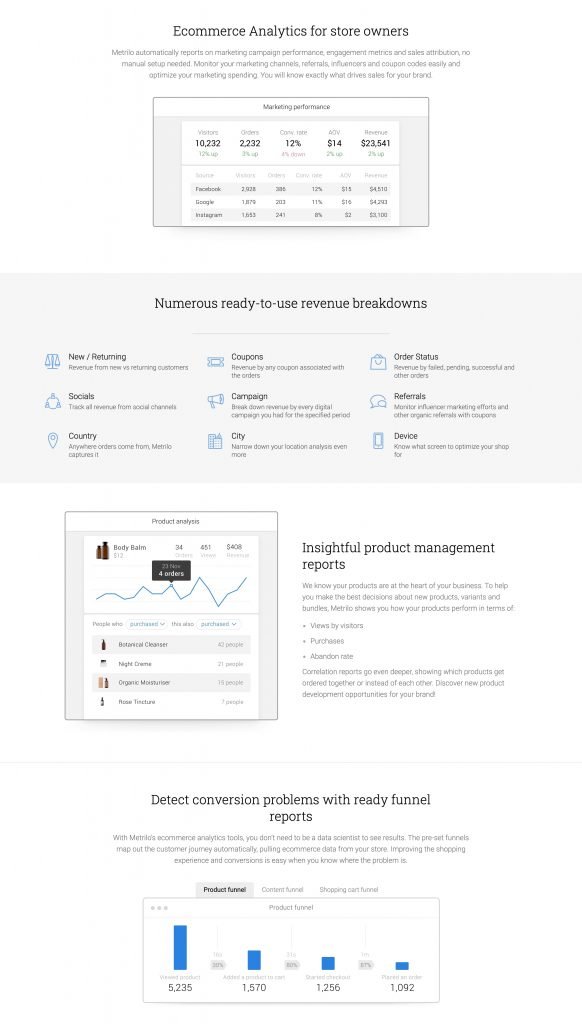 5. Emerging markets will fuel growth
For the longest time, Latin America has lagged behind other regions in e-commerce penetration. There are myriad factors that were responsible for this. A large chunk of the population is unbanked. The postal system leaves a lot to be desired.
However, the pandemic has managed to bring about significant changes. Businesses have started to look at ways to bridge the gaps in the infrastructure. To this end, there has been a surge in investments in digital platforms in Latin America. Direct-to-consumer operations are leading the way by tying up with last-mile courier services.
In fact, there have been numerous last-mile startups in the last couple of years looking to cater to the
burgeoning demand
in the region.
Social Media, as well as platforms like WhatsApp, are facilitating customer interactions across the supply chain. Recently, Walmart has allowed customers in Mexico to place orders through
WhatsApp
. This is a huge step towards making eCommerce more accessible and bypassing the existing challenges, such as logistics and fraud.
In 2020, there was a 60% increase in online sales in Latin America. According to Euromonitor, the region will continue to witness an increase in digital spending. While Brazil was traditionally the largest eCommerce market, Mexico looks all set to overtake it.
With a massive, untapped market, now might be a great time to shift focus to Latin America and invest in eCommerce websites that target the locals in their respective language
6. Personalised shopping experiences will take the center stage
In the ever-changing landscape of shopping experiences, a new era is dawning—personalized shopping experiences are set to redefine the way we engage with retail. Gone are the days of generic offerings; businesses are leveraging technology to create tailored interactions that resonate with individual preferences. Imagine entering a store where products align with your tastes, and recommendations are curated just for you.
This level of personalisation not only enhances the shopping journey but also forges stronger connections between consumers and businesses. LawnStarter shows that
90% of customers
prefer working with companies that personalize customer service.
On the face of it, personalisation might seem like a tall ask for a small brand. But the fact is that with all the customer data in the world at your disposal, even tiny single-product stores can offer highly personalised experiences to every shopper.
However, the term personalisation itself might attain a new definition in 2021. Until now, personalisation was largely based on a visitor's website behavior, their demographics, and their search history (cookies). However, with AI stepping into the picture, brands suddenly have a lot more insight at their disposal.
For instance, AI algorithms can use search queries to predict whether the customer is assertive, or likely to abandon the cart. If a customer has a history of cart abandonment, AI can be used to present personalized products that match the customer's shopping history. Only this time, there can be an explanation. 'This is a new addition in your most frequently viewed color' or 'Here's a great skirt in your size' and so on.
An example of a tool that can help you offer a personalised shopping experience is
Coveo
- a AI-powered eCommerce solution, designed to offer behaviour-based personalized suggestion to your shoppers.
7. Omnichannel marketing is still relevant
As much as eCommerce has benefited from the lockdown and the seemingly permanent alterations to shopping behaviour, in-store retail will bounce back. If predictions are to go by, 78.6% of worldwide sales will happen in-store by 2024.
We are unsure whether that prediction is based on the current scenario, though. That said, eCommerce brands can benefit immensely from the resurgent customer confidence post the pandemic. The trick is to create a seamless customer shopping experience across both online and offline channels.
Retail stores, Call centres, social media, your e-commerce store, SMS, WhatsApp, everything must come together to offer a positive shopping experience.
Brands can take a cue from
Starbucks
who used omnichannel strategies to increase repeat sales. Starbucks realized that they had 60 million shoppers with no relationship to the brand. These were loyal customers for sure. But they could be converted into permanent customers with repeat sales.
Firstly, they started to offer a free coffee when you subscribe to their rewards program. That drove the sales up. Secondly, they allowed the customer to reload their rewards card through multiple channels. One of the customer pain points was having to queue to get their morning shot of caffeine. The easy card reloads reflect in real-time across all channels. So by the time the customer reaches the counter, the salesperson already knows that the card has been refilled.
That's just a tiny example though. Disney, Virgin Atlantic, Rei, numerous top brands have been expanding on their omnichannel offerings.
For eCommerce businesses, the biggest and most readily available tool is the smartphone. The smartphone can be used effectively to eliminate silos and create a seamless shopping experience. For instance, customer support can be offered through multiple channels. If a customer is shopping in a brick-and-mortar store, they should be able to use their smartphone to navigate through the store.
8. A Shift to Video for Selling
The rise of video in digital marketing is not novel, it has been on the surge for at least 5 years, and most Social Media channels had dropped hints that video was the future. But the last couple of years have revealed another potential application for video, advertising.
Video advertising is booming and already accounts for 35% of all online ad spending. There's a good reason too. Millennials and Gen Z consume video content at an unprecedented rate;
85%
of them say that they have made a purchase after watching a video ad. In other words, the video ad took them through different stages of the funnel and drove them to take action.
The applications for video ads are virtually unlimited too. Right from brand introductions to product displays to promotion announcements, video ads can do it all. The latest addition to this ever-expanding list is 'shoppable videos'. In other words, a video ad that allows a shopper to click directly on the product displayed in the video.
If you have still not integrated video advertisements into your marketing initiatives, you are not alone. Video advertising is relatively new. But 2021 might be a great time to consider designing a full-fledged video marketing campaign for your brand.
Here are some tips to help you get started.


Keep the video ads between 15-30 seconds. Attention spans are at an all-time low. Keep the value proposition upfront and if possible, within the first couple of seconds.
This is a great place to deploy content personalization. Use audience segments to create custom video campaigns.
Ensure that the videos are mobile optimized. That's not limited to responsiveness. Choose the right aspect ratio. Device-based personalization is a great way to ensure this.
9. Using Chatbots to improve the customer experience
For the longest time, Chatbots were considered to be a meddling, invasive form of interaction with robotic responses that website visitors hated. That has changed with the advent of AI.
Online marketplaces have transformed into a complex labyrinth. Sometimes, the customer can't help but feel lost. Chatbots can play the role of the in-store associate, but that's not the only cape that they wear these days.
They can guide, offer suggestions, help a customer find the right product, and even offer personalized recommendations based on customer segmentation. There are specialized chatbox applications for each situation: support chatbots, transactional chatbots, social chatbots, informative chatbots, and so on.
Here are some of the perks of adding a Chatbox to your eCommerce store.
Customer Engagement – Ecommerce businesses have started to leverage chatbots for first contact customer service. Chatbots are programmed to provide human-like responses to customer queries. This does two things. Firstly, it reduces a potential delay in providing the customer with a resolution to their query. Do you know that even a delay of just 10-minutes reduces customer engagement rates by almost 400%? Chatbots on the other hand can increase this by almost 54%.
Reduce customer support costs – Research suggests that Chatboxes can reduce your customer support costs by up to 30%. Many a time, customers have simple queries that a chatbox can easily answer, without it getting escalated to a ticket or a phone call.
Drive Sales – Some of the biggest brands in the retail space are already using Chatboxes to make personalized recommendations and drive sales. These include Sephora, eBay, Burberry & 1800-Flowers.
If we got you interested and you're ready to try out a chatbot, here are some options you can check and potentially use for your store:


Chatfuel - this is one of the most renowned and highly customisable chatbots used by companies like Netflix, Visa and Lego. By using Zapier, you can integrate it to over 3000 apps, including eCommerce platforms like Magento and WordPress.
Another great option is Tidio, a product that combines both a chatbot and a live chat option if this is something you're looking for. Chatfuel has better customization options but Tidio has wider integration options including platforms such as PrestaShop, BigCommerce, Drupal, etc).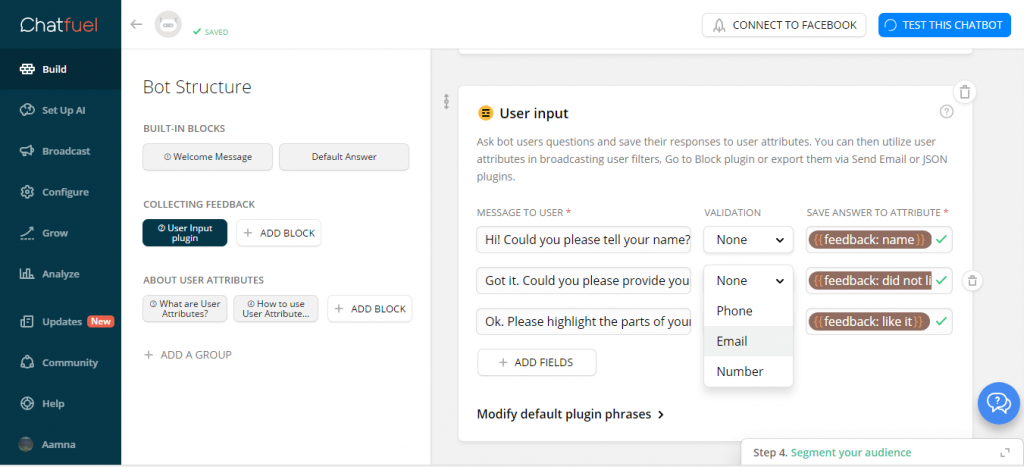 10. The Marketplace is now global
The international market has forever been the domain of the big players. The conglomerates dominated the space because they boasted of exclusive logistical prowess and complete control over the supply chain.
Now, small and medium retailers can also sell anywhere in the world. There are 3PL providers who offer specialized platforms that cover the entire supply chain from inventory management to doorstep delivery. Many, even offer warehousing solutions in key markets that allow small businesses to stock inventory closer to their customers.
Tying up with last-leg delivery services makes it possible to offer one or two-day deliveries. You no longer have to be Amazon to be at the customer's doorstep overnight. If you still haven't expanded your target market, now's the time.
Closing thoughts
The year ahead promises to be an exciting time for eCommerce businesses. There will be challenges galore, but the opportunities are far more lucrative. It pays to be proactive if you are looking to seize the day.
We hope that these trends help you realign some of your business offerings in tune with the rapidly evolving marketplace.