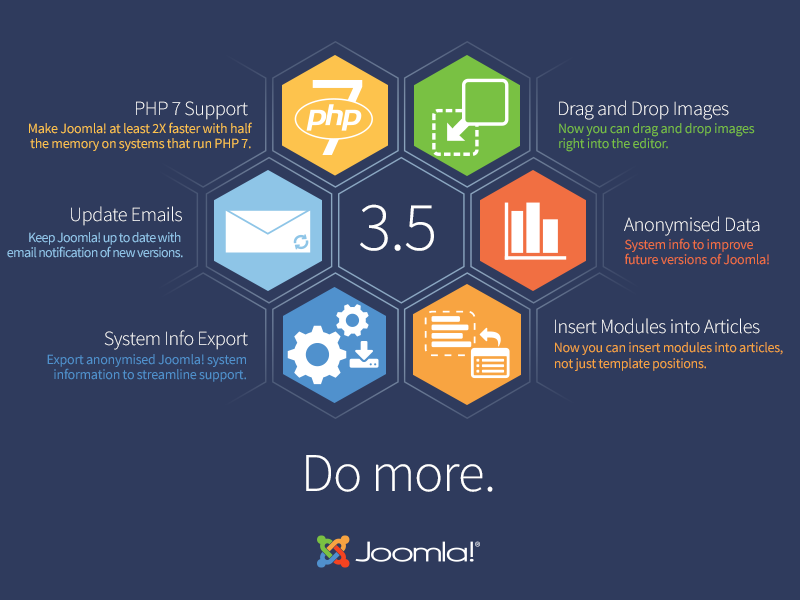 The development of the new
Joomla
3.5
started back in November, 2015, and five months later it is official and finally out.
It comes with
34 new functions
, and many other improvements.
Main thing about Joomla 3.5? It now fully supports
PHP 7
, which significantly increases the web site speed!
PHP 7 with OpCache
is already available on our servers, so you can become part of the experience and enjoy the benefits of that performance improvement!
Few of the other interesting functions are:
Plugin for Joomla Update Notifications:
The plugin will periodically checks the version of the Joomla core, and if a new version is found, it will send notification E-Mail to the Super User. The Super User will also be able to specify a list of users that will be receiving the update alerts.
Improved TinyMCE Editor:
That has to be one of the most useful improvements. You can now Drag and Drop images into the editor directly from your computer! These will be saved in the document root folder of your web site.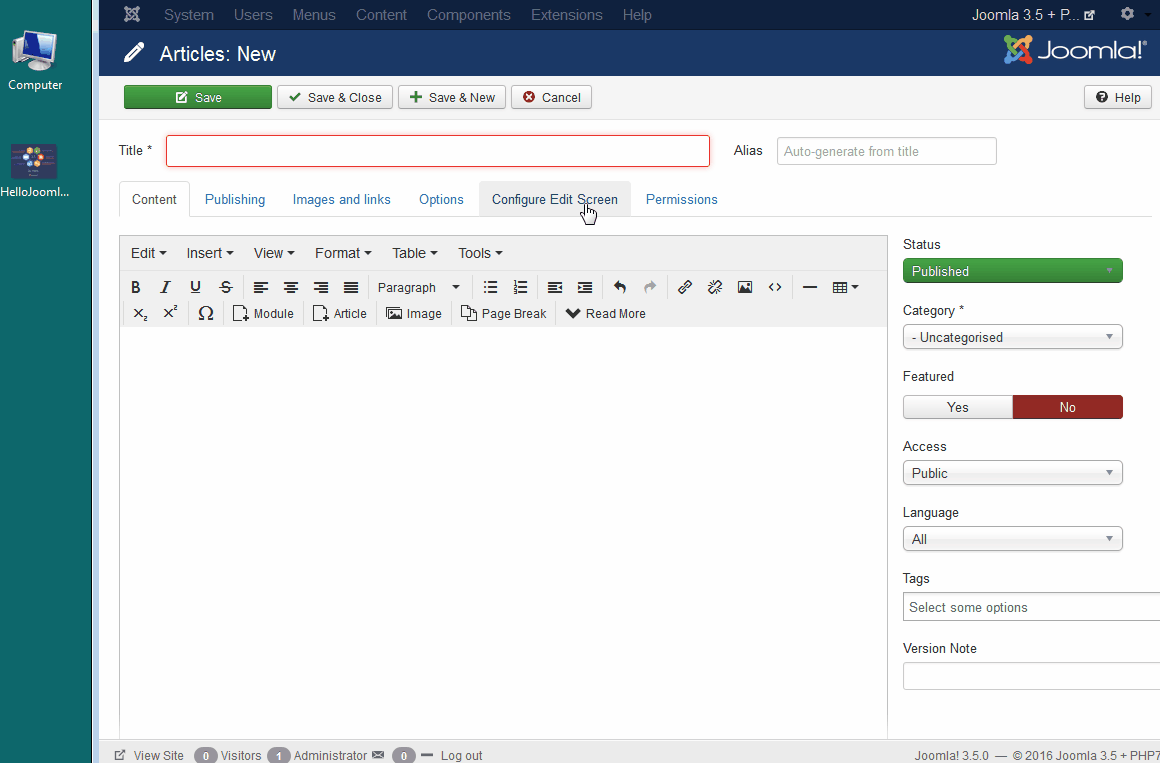 User Protostar CSS:

It was impossible to use a custom CSS when using the Protostar template.
The 3.5 update adds a check to see if the file
user.css
exists and loads the file to allow user customisation.
You would simply need to create the user.css file inside the Protostar template folder (templates/protostar/css).
Easily Insert Modules in Articles:
You can now easily add a module into an article using a button from the editor toolbar. No need to learn any syntax or remember the module details as the user interface does it for them.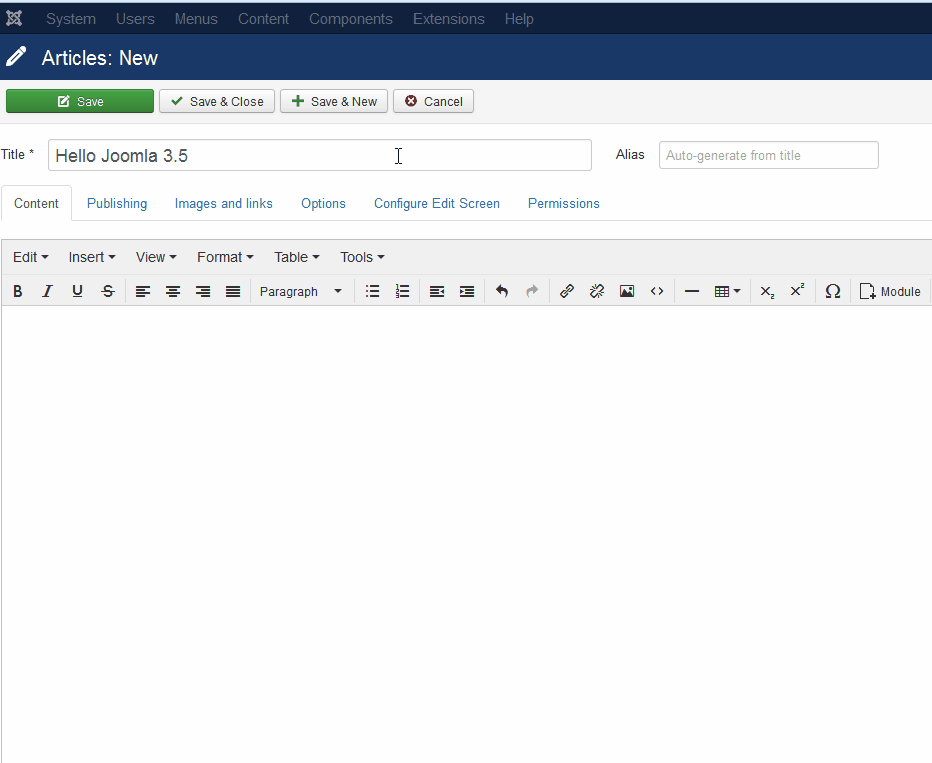 These are just few of the 34 awesome new Joomla functions.
If you want to see the full list, click
here
.
You can easily upgrade Joomla from 3.4 to 3.5 by using the Joomla! Update component: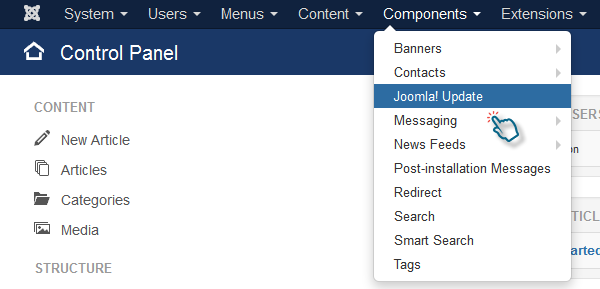 If you have any questions or need help upgrading your Joomla - do not hesitate to
contact us
!