Do you use email marketing in your online business?
The answer is most likely yes.
Emails are famous for being one of the best channels in terms of reach and engagement. As soon as companies kicked bad practices like buying email addresses to the kerb, and started creating actual useful content, readers immediately rewarded them by paying more attention to the respective brand.
Personally, as a marketer, I have subscribed to hundreds of newsletters over the years, which makes it hard for me to read everything. Yet there are those that I never miss since over time they've proven themselves to be amazingly valuable (I may share a list of them soon!).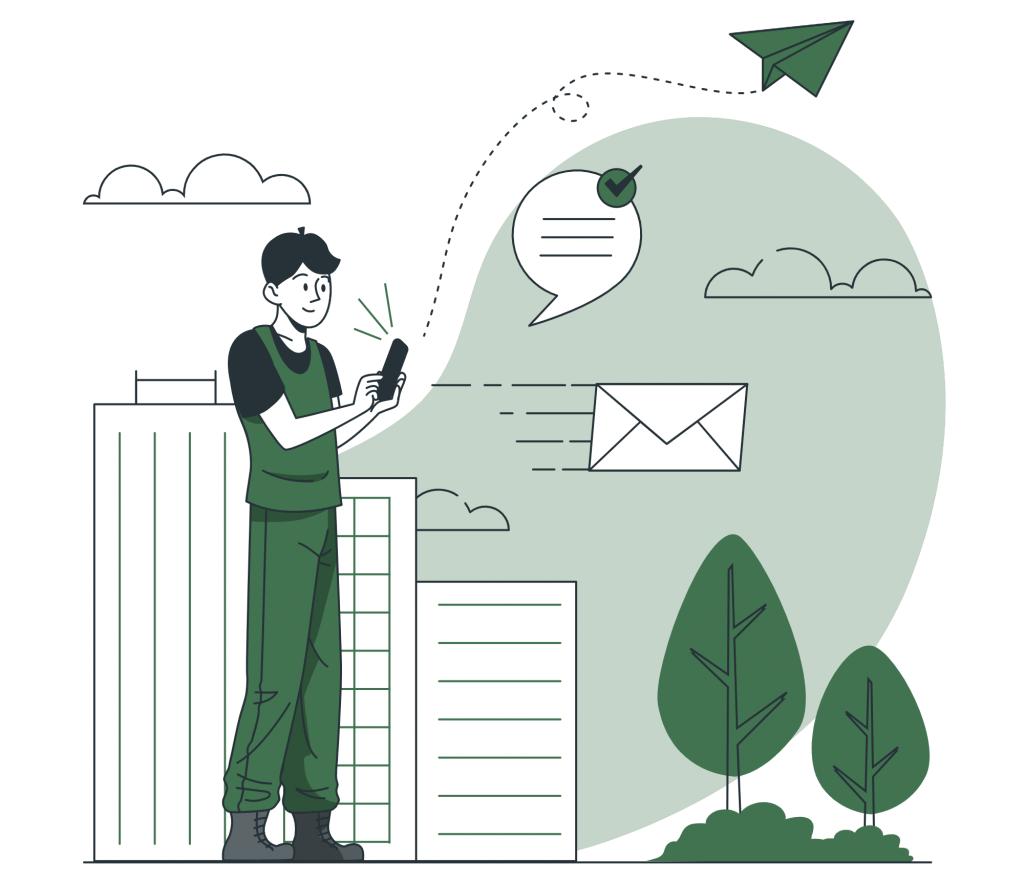 It's also a known fact that compared to other tactics, email marketing has the highest
return on investment for small businesses
. This is likely due to a combination of factors, like the high engagement rate, the opportunity of your offer to stand out, the expanded space for storytelling, etc.
In other words, emails are an absolute must and an inseparable part of your marketing strategy.
Like everything else in the marketing world, though, email marketing evolves (and quickly, at that) so keeping up with the trends is imperative.
In today's article, we'll discuss the various growing trends in email marketing and will explore how your business can take advantage of these trends by tweaking your email marketing strategies in 2022.
⭐ Rewarding Your Most Loyal Contacts
Statistics show that there is an increasing trend of consumers expecting something in return for their loyalty. While it's unrealistic to offer constant discounts to all of your customers, it may make sense to reward your most engaged subscribers with exclusive offers.
Use your email marketing tool to categorise your subscribers according to their engagement levels. Contacts that regularly open and click on your emails are the ones you should be targeting with special offers. Emails with
a clear discount code are more likely to be opened
, and you can generate more sales in the process.
The same goes for your repeat customers. Whatever website platform you're using, you will likely have the option to segment those who purchased more than once. You can even create a tiered proposal and target your segments with a different type of offers depending on their amount of purchases (or their value)
✅ Including More User-Generated Content
Trust in businesses has sensibly declined in recent years. According to HubSpot research, 55% of customers don't trust companies they buy from as much as they used to. Honestly, that's not very surprising put yourself in the consumer's shoes, would you trust just any random brand online, considering they spring up like mushrooms?
This is where user-generated content (UGC) comes in. Due to the
social proof cognitive bias
, people are more likely to trust your business if they see positive feedback and content from other customers.
Most business owners already ask their customers for reviews, but you can refine the process. Consider which review platform is best suitable for your business, or, in other words, where are your potential customers most likely to hang out? If you're someone who sells digital goods and services, TrustPilot might be your first choice, but if you're a local shop perhaps the respective local alternative is of greater importance. Don't just target the big review platforms by default, but research the presence of competitors there.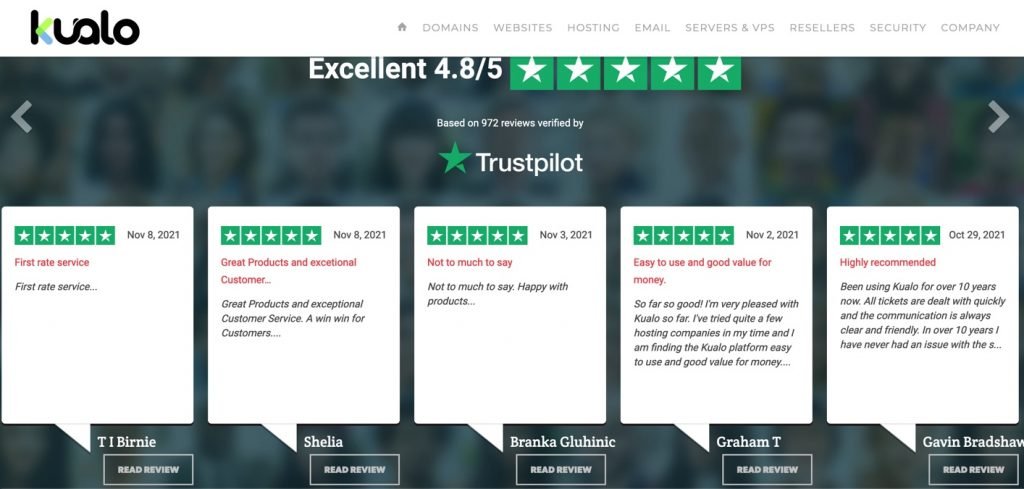 Integrate your reviews in emails that are sales-oriented to boost confidence in your brand.
If you have an active social channel, ask for photographs of customers using your products or services, and consider offering a prize to boost engagement.
A popular option, for example, are Instagram contests which often use precisely this mechanism. Instagram is an extremely favourable social network for eCommerce businesses due to its visual nature, so make sure you take all you can get from it!
I strongly suggest you take a look at our guide on
how to organise a successful Instagram giveaway.
What you need to do here is make it clear that people are giving you permission to use their content. 
Once you obtain that, any visual materials you receive can then be used in future marketing email campaigns.
🚀 Making Sure your Landing Pages are Lightning-Fast
There is almost zero chance you haven't heard of the importance of making sure your website is super-fast. I'm sure as an Internet user yourself, you can appreciate why. Don't just look at your homepage though; specific landing pages have to adhere to the same standard, or you'll risk losing that visit.
Your first step should be to ensure a solid foundation with a stable, ultra-fast hosting service. That's a rather obvious step, yet the reality is many website owners are still disregarding the importance of good hosting (and paying with their wallets for it).
Remember, the 2-3 second mark is the turning point where bounce rates skyrocket and it's where you will lose around 40% of your visitors if the page doesn't load.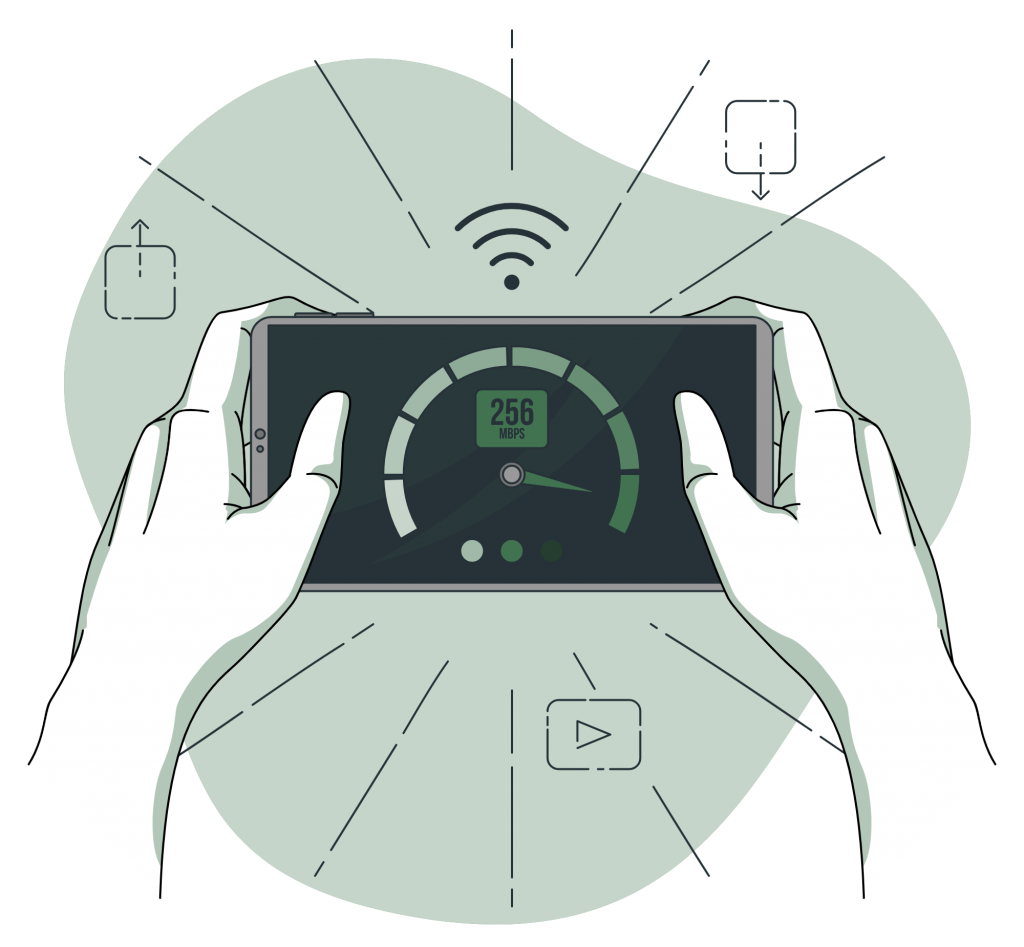 Furthermore, good hosting providers will ensure you have additional options to boost that speed. Here at Kualo, for example, we use tools like
Redis and CloudFlare
and
LiteSpeed cache
to help our customers achieve maximum speed.
Next, optimise your images at all costs; it's great to have visual materials like videos and photos, but you need to make sure their size doesn't influence your landing page loading speed.
If you're embedding a video, host it somewhere else in order to additionally take the weight off your page.
If you are using a website platform that isn't great for building landing pages, there are external services where you can send your customers to. Email marketing service providers like Convertkit, MailChimp or SendInBlue are amazing to not only create your email campaigns but also build separate landing pages.
♿ Making Your Emails More Accessible
Can your emails be understood by everyone, including readers with cognitive or visual impairments?
Roughly
15% of the world population lives with some form of disability
, which is why accessibility has become a major topic of discussion in the past years.
The moment has come for all online businesses to consider their content accessibility!
Here are a few things you can do to make your emails more accessible:
Use responsive design so that your messages are clear on any device.
Use a larger font and line-height for headings and body text.
Make sure your copy and background have high contrasting colours.
Avoid large blocks of text.
Include descriptive alt text for images.
Use descriptive anchor text for links.
Use large buttons for links.
Use shorter sentences and avoid difficult words.
Use headings so that screen readers can easily navigate content.
🔤 Experimenting With Plain Text Emails
Minimalism is a growing design trend in email marketing for a number of reasons, and it's why plain text emails are worth experimenting with.
People reading plain text emails aren't distracted by stylish images or fancy GIFs. Instead, they're forced to focus on the message.
Regular HTML emails might look more polished, but they don't necessarily perform better than plain text emails. Recent marketing studies show that plain text emails actually had higher open rates and click-through rates compared to HTML emails.
Of course, every business and audience is different, so don't forget to A/B test your email campaigns and track the results.
🤝 Fine-Tuning Personalisation
The value of personalisation is widely known, but for 2022 and beyond, it has to go further than using subscribers' first names.
Aim to gather more data about subscribers and use this information for greater segmentation, alongside automation. For example, do you know the age, gender, and precise location of each of your subscribers? Do you know which subscribers signed up in the last three months? Does every subscriber want regular tips and advice, or are some only interested in special offers?
Send out email preference forms to let subscribers choose the type and frequency of emails they receive. Then divide your list into specific groups and create unique email content and automated content for each segment of your audience.
It's an effective way to maximise engagement and conversion rates.
It's worth mentioning that gathering email addresses can be done on a variety of ways these days. The renown sales automation company MobileMonkey has an excellent article on how to execute
email campaigns
with the help of a chatbot. Their suggestion of collecting emails in channels kike Instagram, SMS, Facebook Messenger and others could bump significantly your email subscribers rate.
💚 Giving More Than You Take
As more and more businesses bombard their subscribers with sales emails, you can stand out by delivering more valuable email content.
Spend more time developing helpful resources on the topics your subscribers are interested in, and reduce the number of promotional emails you send.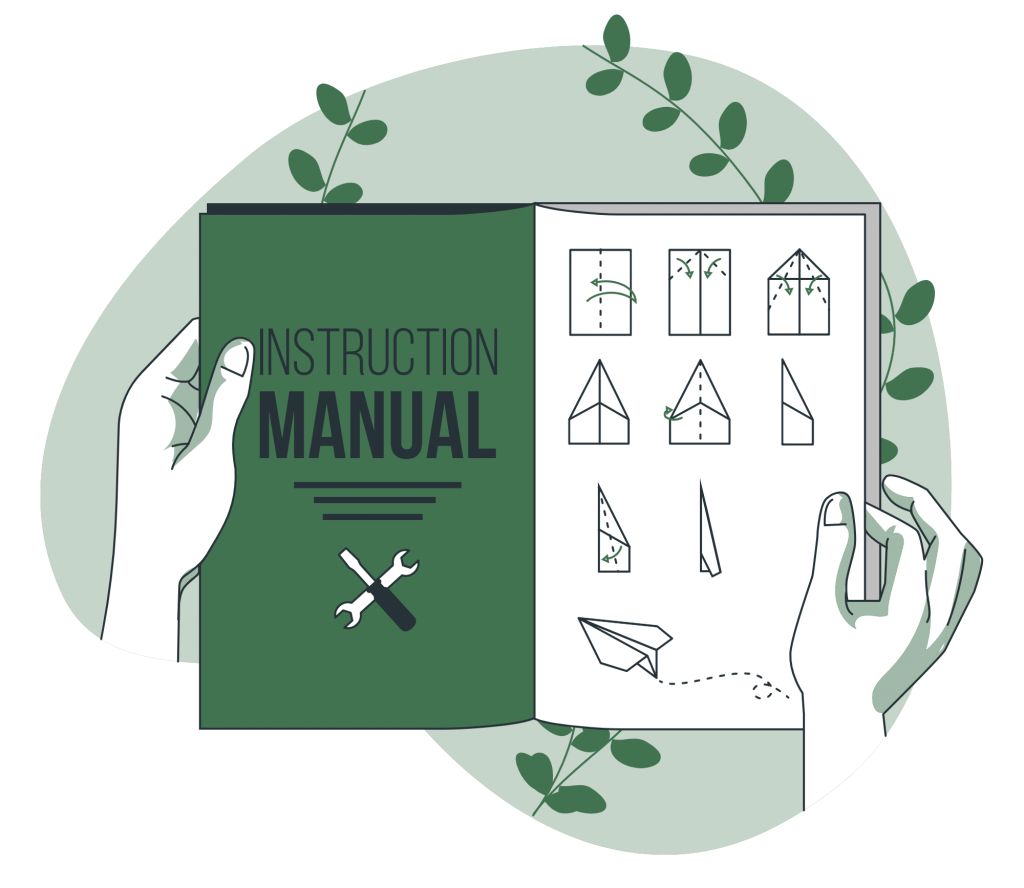 Buffer's team (whose newsletters are one of the best I've ever read) wrote this very useful article on what
they consider to be an amazing newsletter,
so I'd definitely suggest you read it for some content inspiration.
Offer expert insights, useful tips, industry updates, and share customer stories. You'll steadily build trust in your business and people are more likely to stick with your brand.
⚠️ Keeping It Brief and Crystal Clear
Consumers are being flooded with more digital information than ever before, so shorter emails are generally the best approach. Nobody understands better than me the temptation of writing huge paragraphs in order to be optimally detailed.
Trust me when I say this, people will not read it. 
When people open your emails, they want to know why you're contacting them and what's in it for them. Why waste their time? Get to the point quickly and finish with a clear call to action. It shows that you appreciate the reader's time, and you're not trying to be deceptive.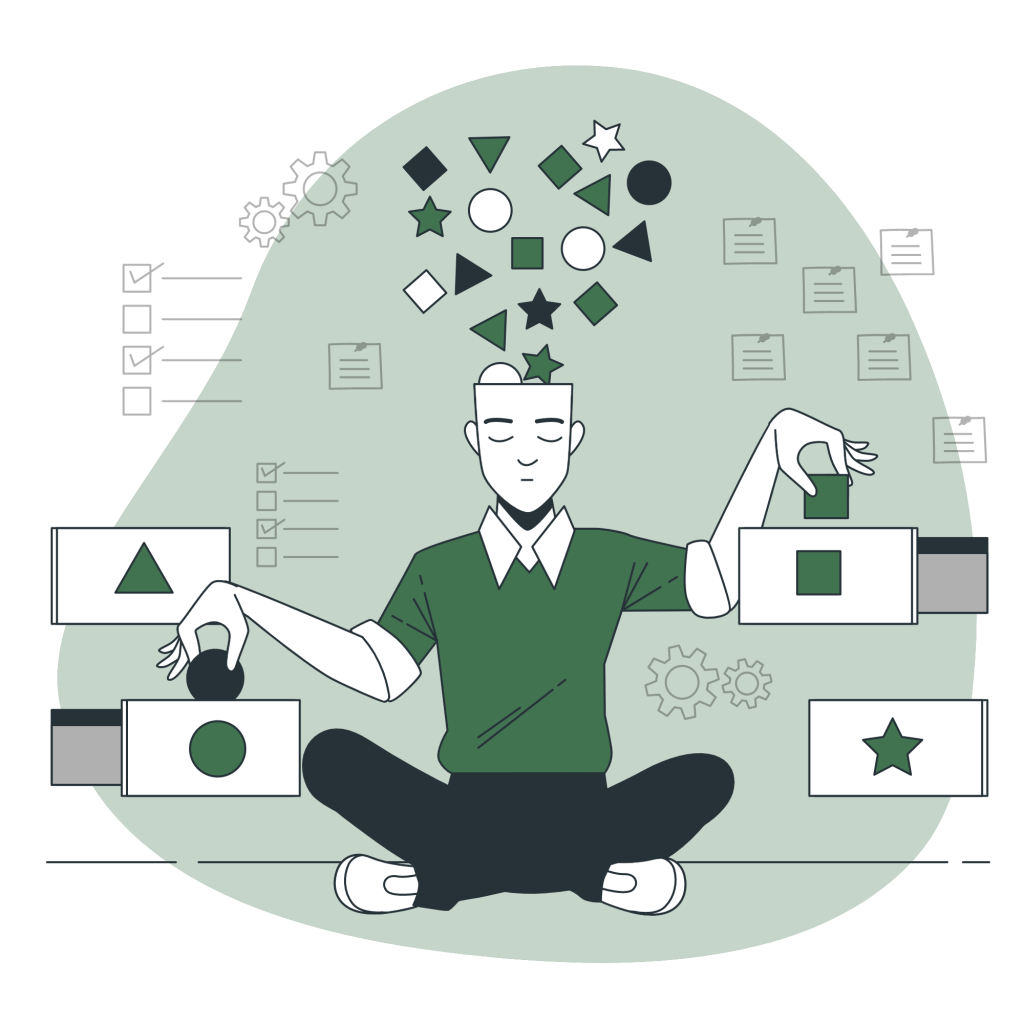 In one study that analyzed over two million customers, it was reported that emails with approximately 20 lines of text - around 200 words - had the highest click-through rates. If you have more to say, include a link to a more in-depth article.
Another great tactic is to break down your text in clear (short) paragraphs, possibly with imagery. If it's a newsletter, you can easily do that by separating each thing you have to say in its own paragraph.
If it's one big message you need to convey, think of it as a blog article. It must have some structure, so bet on that: what's the problem, what's the solution, what's the offer, etc.
Final thoughts
Any small business can benefit from email marketing, but it's important to fine-tune strategies to reflect changing times and tastes.
As always with email marketing, consider the needs and desires of your target audience.
The best way to make that revenue is actually to help them.
Keep in mind your marketing goals before creating an email, and always, ALWAYS track the results.
The most successful small businesses adapt to changing trends and experiment with different techniques to find what works best for their unique business. Try to use some of these techniques in your email marketing campaigns in 2022, and you might be surprised at the results!